Best design school
of the year,
2019
by
"
Pride Of
Indian Design Education
"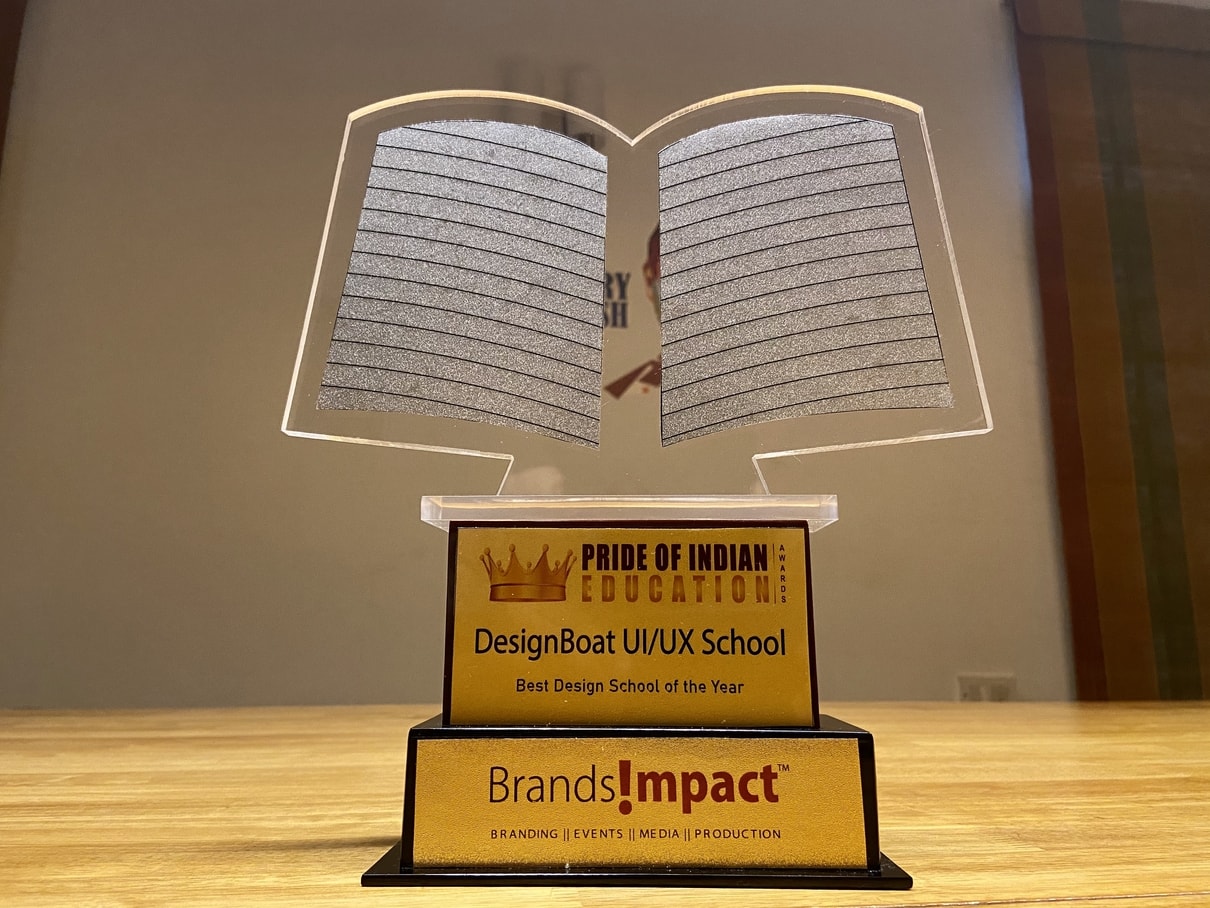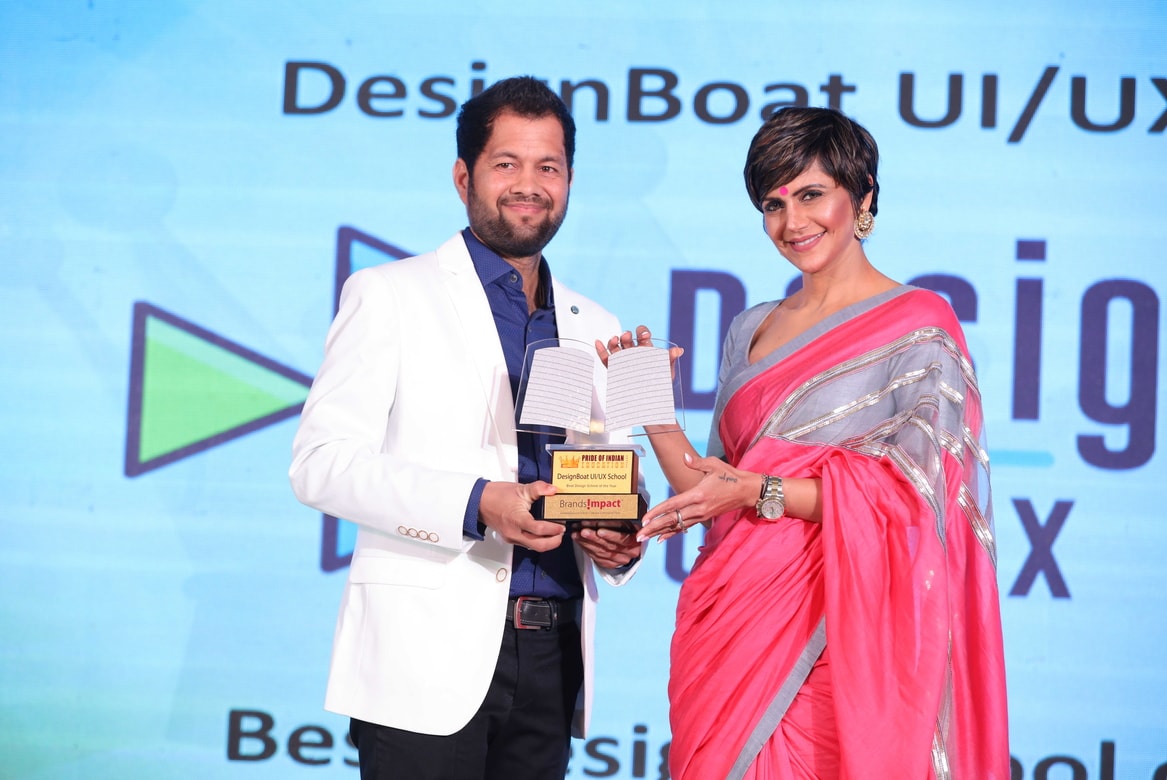 Getting placed with a strong portfolio our students created
VIEW MORE PORTFOLIO ON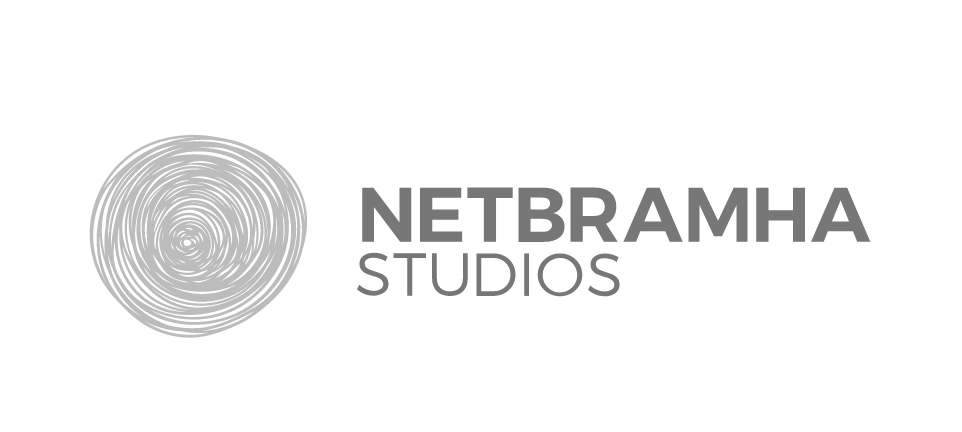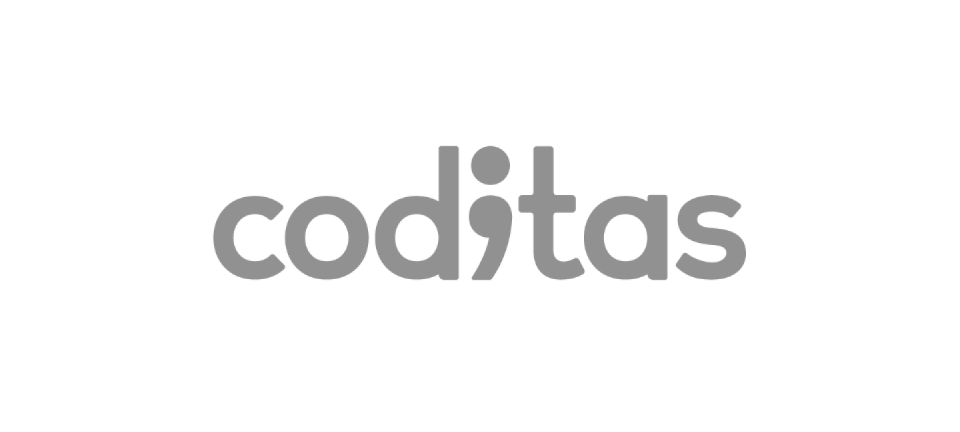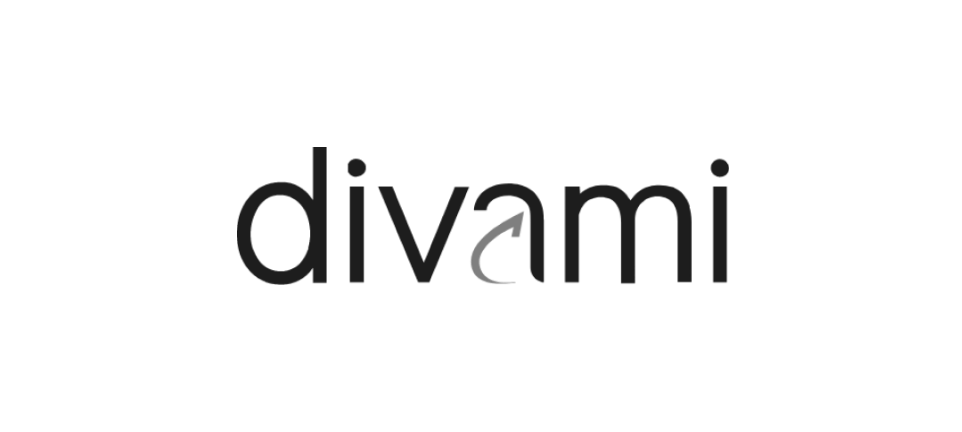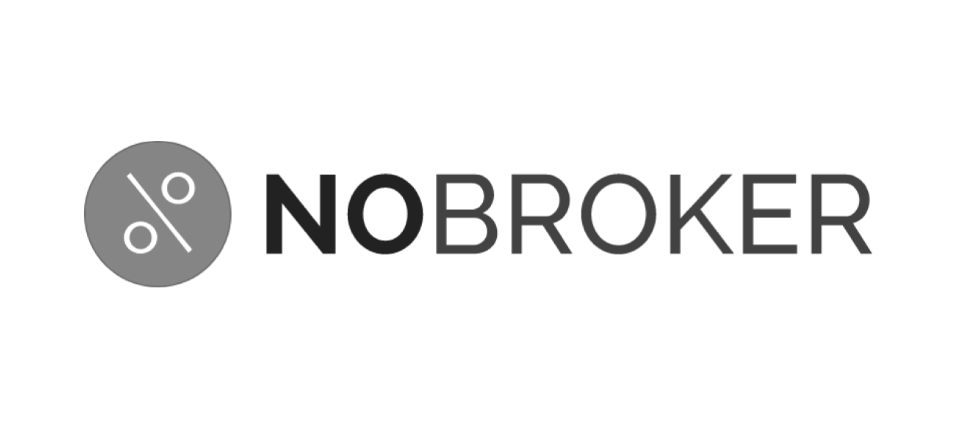 What you
learn?
Adding the real-time emotion to the design is what lot of designers lack. We believe in making our students driven and ready to build human-centric designs with up-to-date idealistic approach.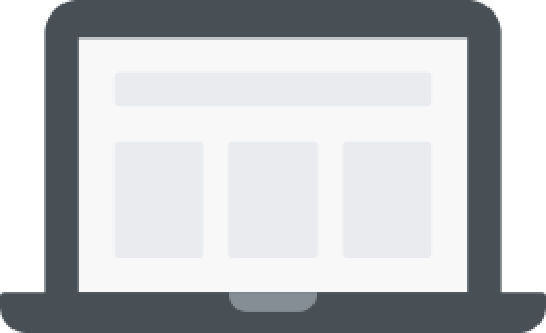 UX Designing

UI Designing

Tools Used

Portfolio & Job
The goal is to design artifacts that allow the users to meet their needs in the most effective efficient and satisfying manner. The course introduces the novice to a cycle of discovery and evaluation and a set of techniques that meet the user's needs.

Whether you're running your first usability study or user-testing an enhancement, our expert-taught tutorials can help you improve the user experience of any product you're dealing with.

"Be the user first, then the designer"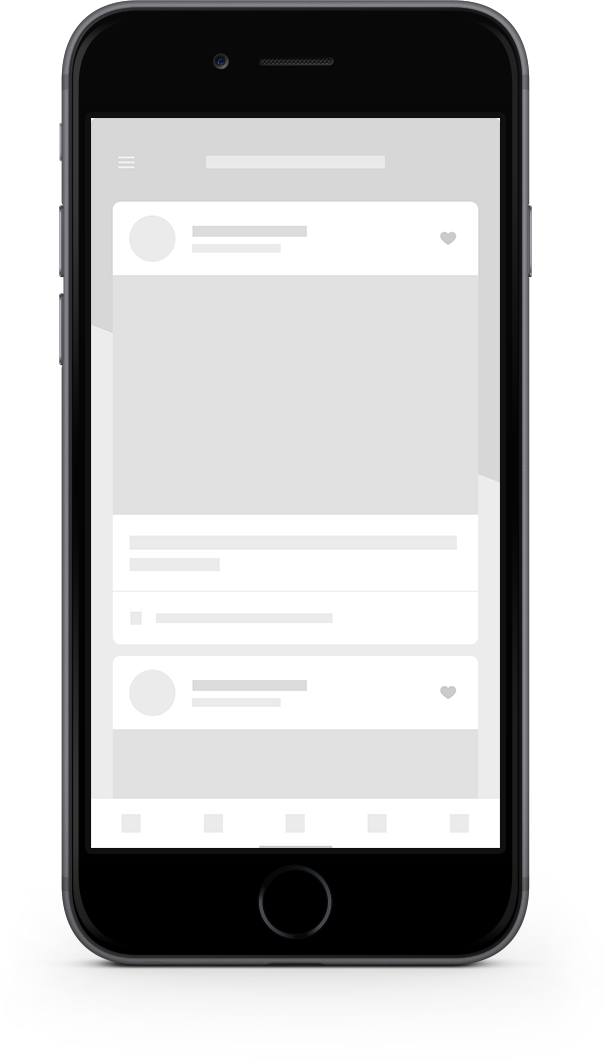 We make you an ideal candidate with an eye for clean and artful design, possess superior UI skills and be able to translate high-level requirements into interaction flows and artifacts, and transform them into beautiful, intuitive, and functional user interfaces.

We let you build interfaces that defines a story of you and your product.

"Beautiful designs are always simple."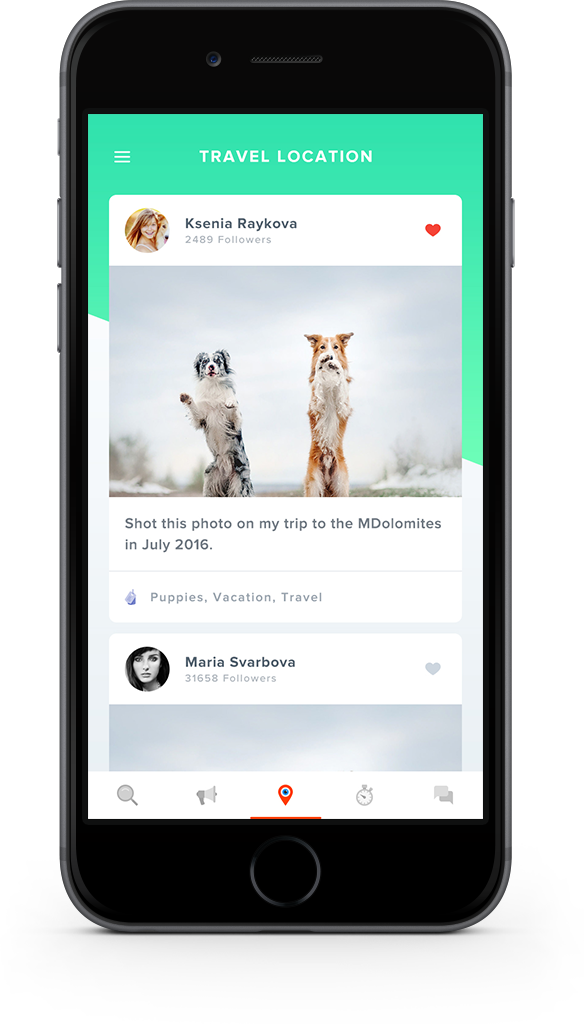 Your design journey will go a whole lot interesting with us, cause your passion is the key to your success. And we keep your passion transform to skillset with top tools for UI & UX Design.

Our courses are always transforming as the technology and tools for designing keeps upgrading in the market. Introducing you with industry necessary tools is our primary goal.

We are ready for this adventure. Are you?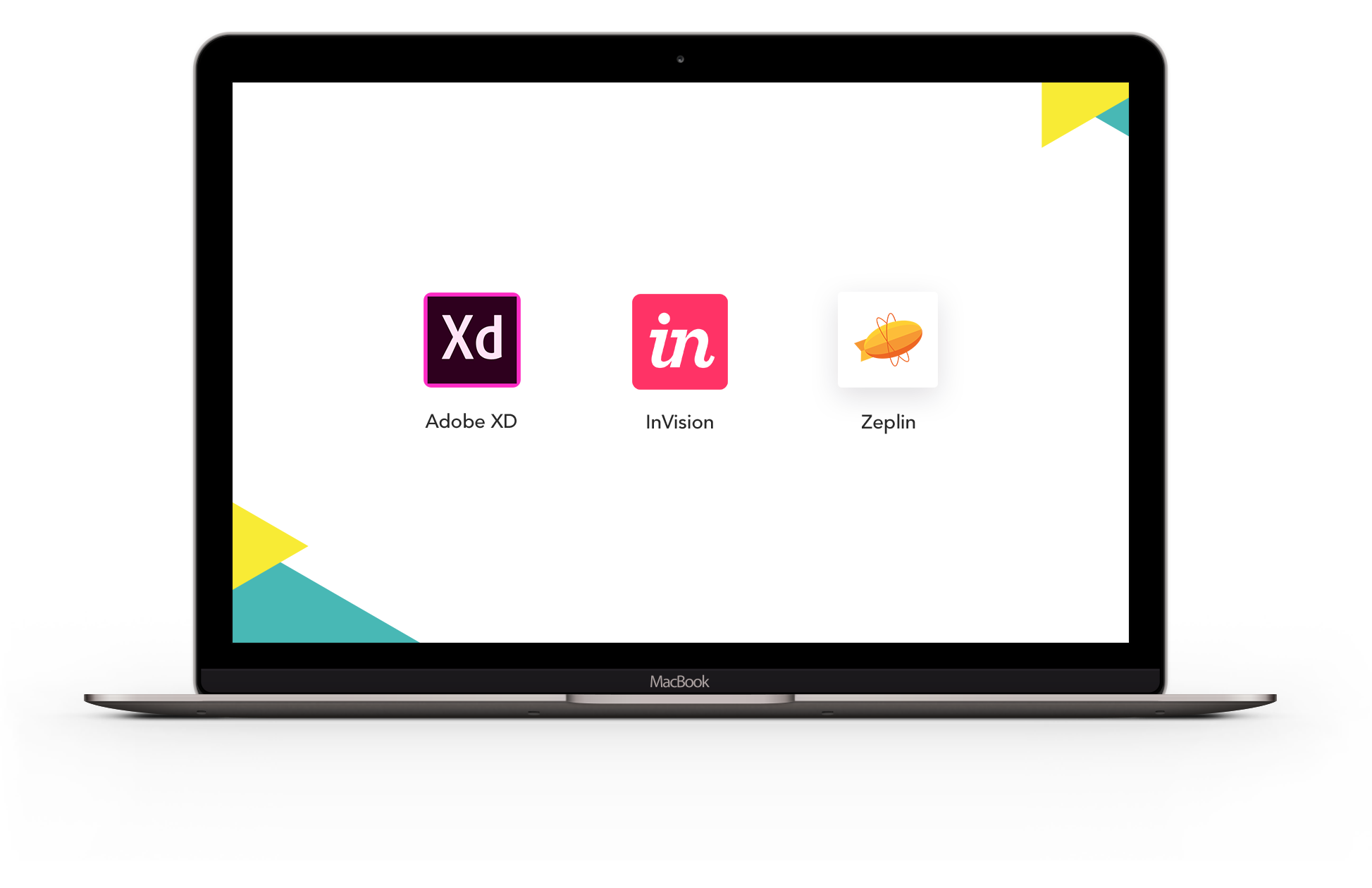 Building a strong portfolio as our course unfolds for you is our distinct goal. We provide you strong assistance with building an industry presentable portfolio plus mock up interviews to keep you in practice for assessments.

Whether you want to lead your career as a full-timer, part-timer or freelancer. We got it all covered. Learn, adapt and associate three key things to transform your life as a designer we thoroughly understand.

"We add value to your career"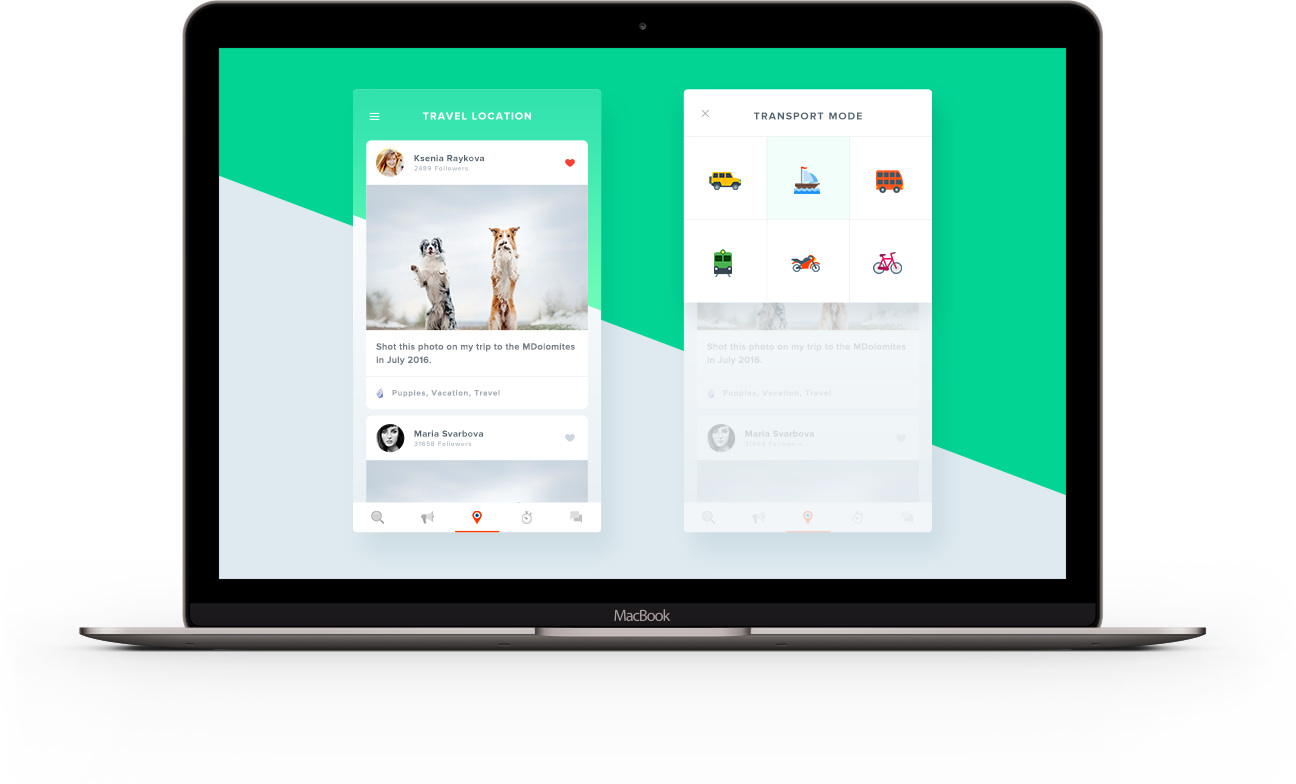 Hear it from our
students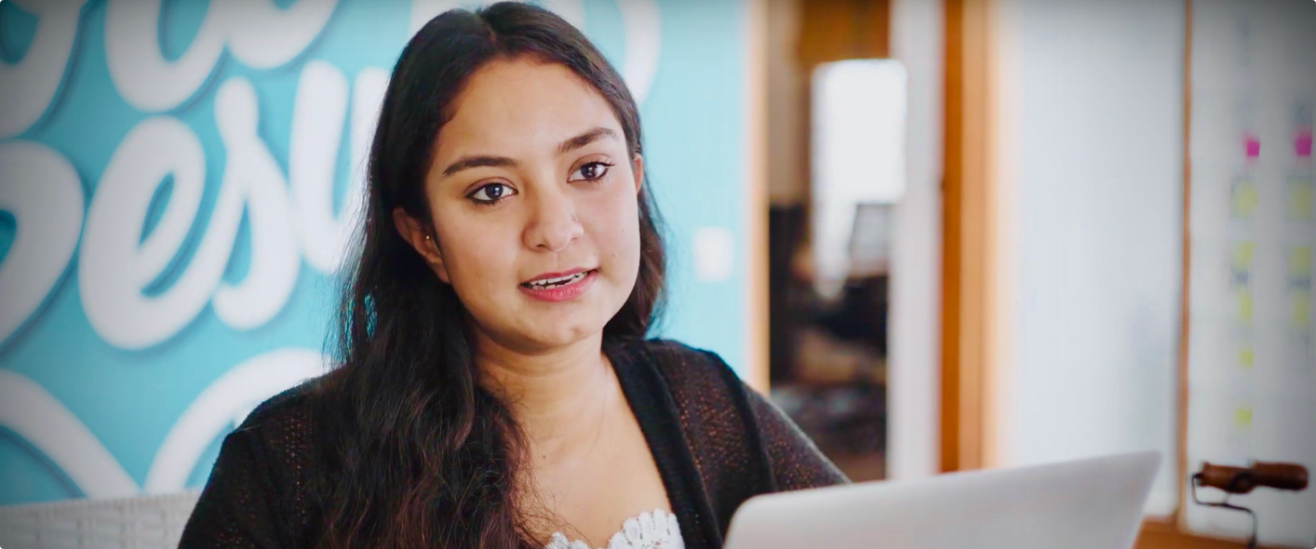 DesignBoat is good for people who want to start their career in UI / UX designing. I enjoyed all of the assignments. At times, I wish the lectures would have been a little longer to include more information/detail. All and all enjoyed the course!

Komal Deepak Parpattay
UI Designer, Zensar Technologies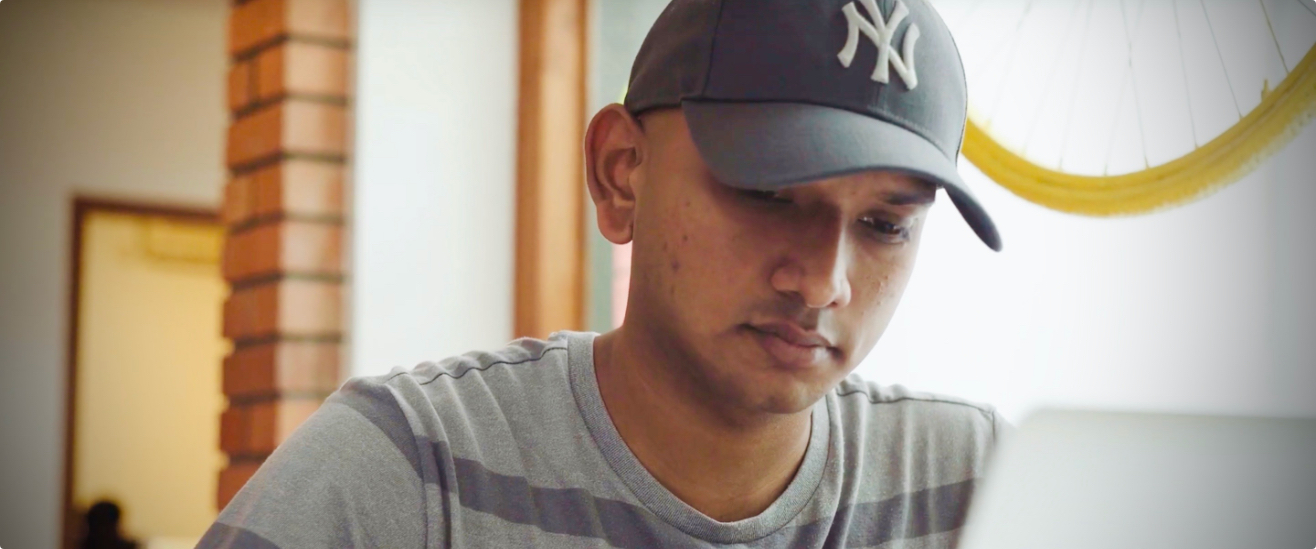 DesignBoat was the key to unleash my true skills…shaped me in such a way with confidence to become one of the best designers…they improved my skills a lot and a lot of support and help from the team to achieve the aspirations in Design Career.

Surendhar Dheenadayalan
UX Design Intern, Redd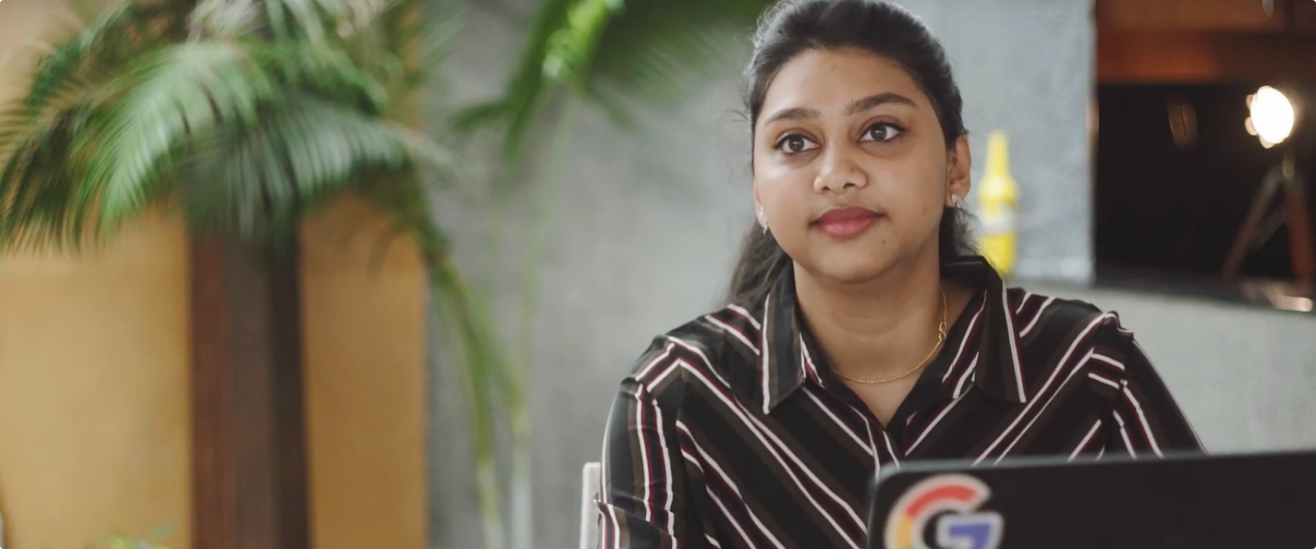 DesignBoat leading and well know UX/UI Design school with an impeccable track record. Dynamic management, excellent curriculum, dedicated mentors and energetic environment makes it an amazing place to learn and begin one's career!

Sriranjini
UX/UI Designer, Vrutika Techno Craft Pvt Ltd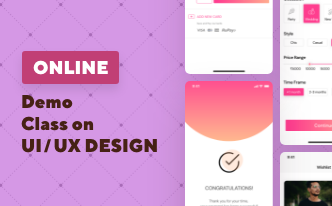 Demo Class on UX/UI Design
30th May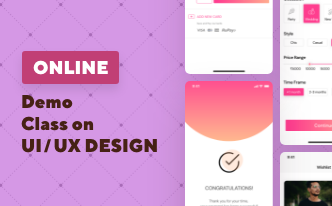 Demo Class on UX/UI Design
06th June
1. What is the difference between UX and UI?
UX design refers to the term User Experience Design, while UI stands for User Interface Design. Both are equally important to build a meaningful product. A user's experience of the app is determined by how they interact with it and User Interface focus on look and feel of it.
2. What actually UI/UX designers do?
Primarily UI/UX designers are responsible for converting business requirements to meaningful experienced for users. You will be the voice of the customer and will ensure that needs of users are taken care of. You will design aesthetically pleasing, easy to use apps and websites. In a nutshell, UI/UX Designers are earthlings focused on transforming various user-centric problems into solutions that are easy to understand and use.
3. Who can opt for this course?
Anyone who has the interest and passion to pursue their career in UX/UI Design.
4. Are there any prerequisites to join this course?
Yes, your curiosity, that's all!
5. What background knowledge is required?
People from any background can join our course, we have a wide spectrum ranging from Freshers/Students to Professionals. We teach everything from scratch and prepare you for the industry.
6. Is the UX/UI design course is a secure career choice?
Hiring UX/UI Designers is Top Priority Right Now 87% percent of managers said hiring more UX/UI designers is the top priority for their organization. Yes, Looking at the projections and the demand that is ever-rising in the market for UX/UI Designers, currently, it's a safe bet to say that it's a secure career choice.
7. Are these classes conducted on Weekdays or Weekends?
Bangalore(HQ) and Pune have both weekday and weekend batches and rest all cities have the only weekend.
8. How many cities DesignBoat has his existence?
We're currently operating in 8 cities which Include Bengaluru (HQ), Pune, Mumbai, Hyderabad, Chennai, Gurgaon, Noida, and Ahmedabad. In the next 3 to 6 months Guwahati and Goa are in pipeline.
9. Does UX/UI design require coding?
No. Coding is not compulsory. Having a skill set of coding is an added advantage, but having said designers don't code.
10. How long does the program take to complete and what it will cover?
Well, we have crafted it for "14 weeks". 6 weeks of UX, 6 Weeks of UI and the last 2 weeks are dedicated for portfolio and freelancing session. Weekend batches are for 4hrs each on Saturday and Sunday and Weekdays batches scheduled on Monday, Tuesday and Friday 3hrs each. You can view our detailed curriculum from "Download Curriculum" button.
11. How much does the course cost and what are the payment plans available?
This will cost you INR 62,000/- + 18% GST which can be paid in 2 Months or 6 Months flexible EMI options. These plans are curated to ensure everyone can afford it.
12. Does DesignBoat offer any discount?
Yes, We do offer a flat 10% discount on Group Booking of 5 or more students.
13. Is there a Money back policy?
Yes, we do have a money-back policy only if you withdraw your admission 15 days prior to the batch schedule.
14. What I will have in my Portfolio?
There will be one concept design that you will be working on. This concept design comprises of UX design followed by UI Design for iOS, Android and Website platforms. To know more about students portfolio's please check our
https://www.behance.net/DesignBoatschool
15. Do you have placement assistance?
Yes, we do conduct "Hiring Drive" at the end of the course and provide job assistance to our students across all campuses. We have placed more than 2200+ students till now.
16. What kind of job can I get after the program?
You will be capable of applying for entry-level UX and UI designer jobs. If you are already in the creative industry you can aim for senior roles by leveraging your current experience. In our experience, we have seen our students getting placed in a varied set of companies ranging from startups to MNCs.
17. Do I get a certificate at the end?
Yes, we do provide a DesignBoat certificate which is recognized across India.
18. Do I get lifetime support after the Course Completion?
Yes, once an acquaintance is always an acquaintance, every student of DesignBoat will get lifetime support which includes interacting with Mentors, attending our upcoming meet-ups, support from our Talent team for job placement and access to our slack community.
19. What if I have a question that isn't answered here?
You can reach us on +91 - 9620232209 or shoot an email to buzz@designboat.in
Someone, could always learn UI/UX, from PDF documents, online videos on Youtube, pirated or recorded videos or shared content, at absolutely no cost at all, but it is up to one's interest in their own professional development, that attracts them to us, as our courses are content-rich, structured, and delivered using leading methods. It doesn't surprise us, when our batch are fast filling, as we believe in what we do as an organization, and the return of investment (ROI) is realized by our students, within a very short period of time. Our services and our students speak for us.
Sneak
Peek
We are passionate & we help enhance your talent. Our team is here to help you stand out and reach great heights.
A timeline in the making! 😉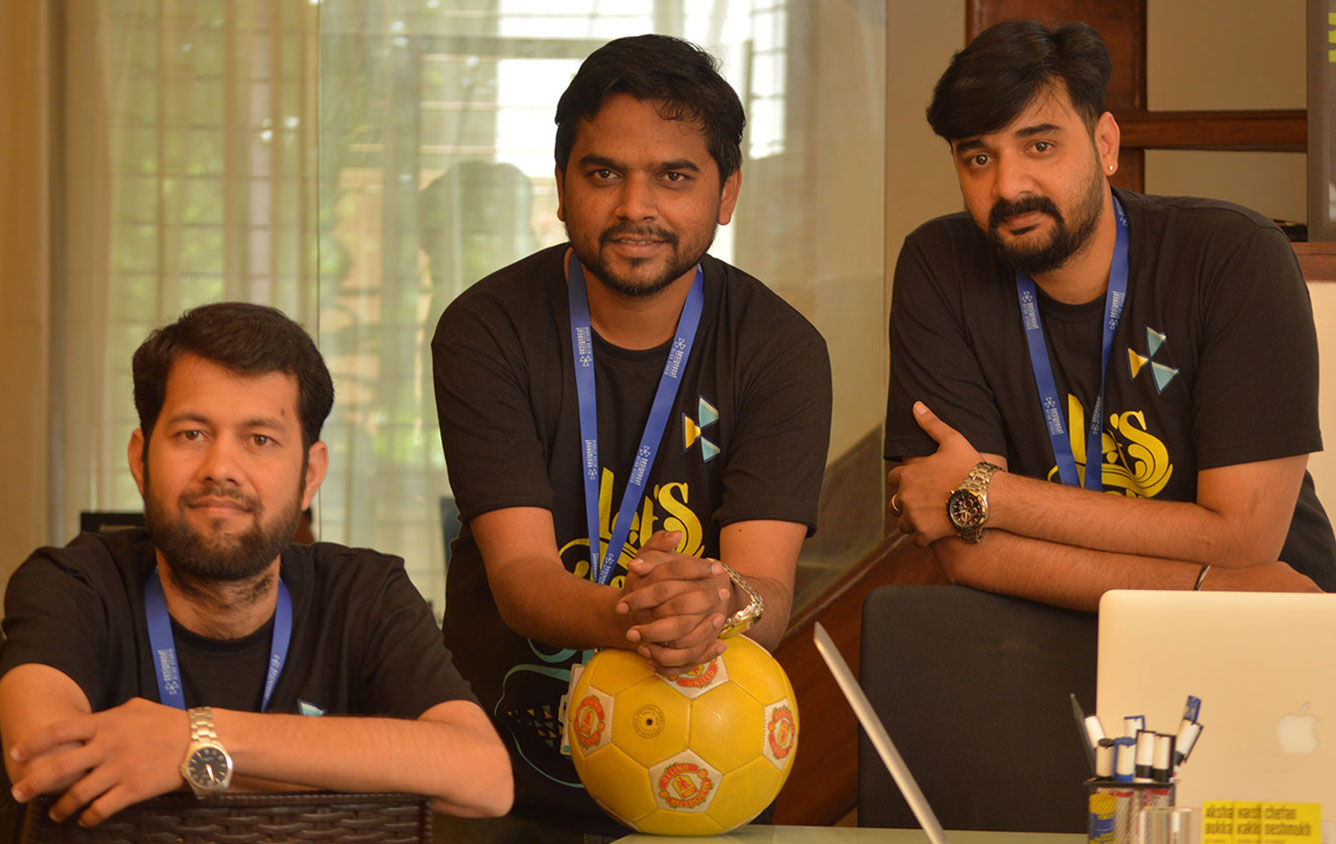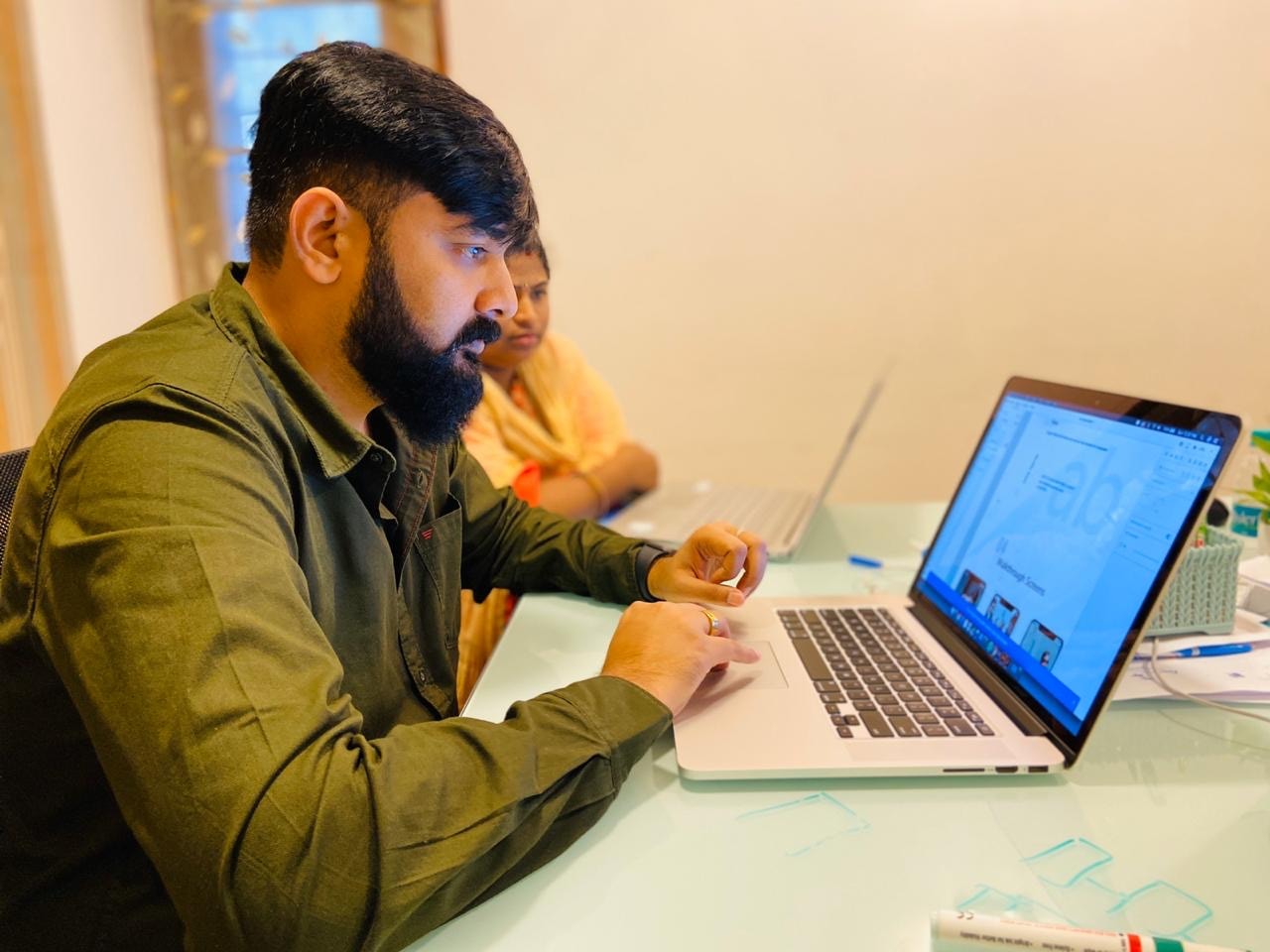 Let's get started
We're happy to give you a quick start. Help us share you details 🙂
Aye Aye Captain!
Thank you for reaching out. Our sailor has just sent you an email, check your inbox 🙂

Students are doing some amazing stuff! Do have a look 🙂